På tisdagen den 20 mars 2018 anordnar jag ett seminarium om humanitära visum med anledning av EU-parlamentets kommande initiativ betänkande om humanitära visum.
Välkommen dit de som har möjlighet!
Anmälan görs här / PLEASE REGISTER HERE http://extranet.greens-efa-service.eu/public/register/7702
Nedan följer programmet på engelska och bakgrundsbeskrivningen.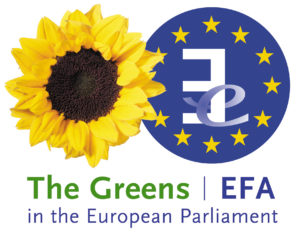 Towards the creation of a European Humanitarian Visa Scheme
TUESDAY, 20 MARCH 2018, 16:00-18:00
European Parliament, Brussels, ROOM ASP 5E1
Programme
16:00 – 16:10 Registration and coffee

16:10 – 16:15 Welcome and Introduction
Bodil Valero MEP, Greens/EFA shadow rapporteur for LIBE own-initiative report on Humanitarian Visa
PANEL I: TOWARDS THE CREATION OF A EUROPEAN HUMANITARIAN VISA SCHEME Chair: Bodil Valero MEP
16:15 -16:25 The work of the European Parliament towards the creation of a European Humanitarian Visa Scheme
Juan Fernando López Aguilar MEP (S&D), Rapporteur for the LIBE own-initiative report on Humanitarian Visa
16:25 -16:45 What are the options currently in place under national law? The example of Sweden and Italy
Prof. Dr. Jan De Volder, European Federation of the Community of Sant'Egidio (tbc)
Maria Ferm, Member of the Swedish Parliament and the Swedish Green Party
16:45-17:00 Open discussion and interventions by participants
PANEL II: ADDRESSING CHALLENGES AND PROMOTING REFORM
Chair: Bodil Valero MEP
17:00-17:20 The role of civil society organisations and good practices
Anais Faure-Atger, Red Cross EU Office
Dr. Torsten Moritz, Churches' Commission for Migrants in Europe (CCME)
17:20-17:30 Humanitarian Visa: which policy options are available to the legislator?
Stephen Ryan, Deputy Head of Unit 3C-Asylum, DG Migration and Home Affairs, European Commission

17:30-17:40 Dr. Violeta Moreno-Lax, Queen Mary University of London
17:40 -17:55 Open discussion and interventions by participants
17:55-18:00 Closing remarks Bodil Valero MEP
Towards the creation of a European Humanitarian Visa Scheme
Background note
While the International protection acquis is mainly accessible only to those who manage to reach the physical borders of the European Union, the safe and legal ways to reach EU are limited. In the absence of alternative accessible legal pathways and confronted with ever stricter border controls at the external borders of the EU, people in need of international protection are forced to resort to irregular and perilous migration channels. This limitation has become even more evident in the context of the recent refugee situation in Europe where increasing number of people lost their lives on their way to the EU.
Although there is currently no EU scheme for humanitarian visas per se, visas can be issued on humanitarian grounds at the discretion of the Member States under the existing EU Visa Code Regulation. However, this tool is underused despite the large numbers of people in need of protection.
The commitment to strengthen the legal pathways for third country nationals in need of protection has been stressed both by the European Parliament on several occasions.
In this context, The European Parliament believes a flexible and coherent European humanitarian visa scheme would be an essential EU policy option that would allow persons to travel in a legal and safe manner to the territory of the EU for the purpose of making an application for international protection. As a result, the Committee on Civil Liberties, Justice and Home Affairs in the European Parliament is drafting a legislative own-initiative report on humanitarian visa. The conference will be feeding into the current work of the committee by providing a key opportunity for stakeholders to exchange views on the matter, good practices at national level and policy options for the EU legislator.
Please use this link to register online, http://extranet.greens-efa-service.eu/public/register/7702